Filing a Lawsuit Against a Salisbury Nursing Home? Our Salisbury Nursing Home Neglect Attorney Can Help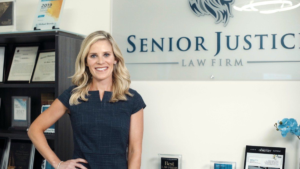 The Eastern shore of Maryland remains a top spot for retirees thanks to its appealing weather year-round and easy access to a number of simple but fun activities both modern and historic. The area surrounding Salisbury in particular has noticed a boom in recent years, and a surge of nursing homes have been built to try to meet the demand of the quickly climbing elder population.
However, despite the growing need for reputable nursing homes in Salisbury, some of the facilities in the area have not been able to meet the standard of care that residents deserve. Abuse, neglect, and even fatal mistreatment have occurred at some locations, and it is important to be informed about what to do if these situations arise.
If you believe that someone you love at a Salisbury nursing home has suffered abuse or neglect, contact Senior Justice Law Firm at 410-934-3988.
As nursing home abuse attorneys in the Salisbury area, we are exclusively dedicated to prosecuting nursing home abuse cases for our clients. We seek to achieve monetary compensation for families seeking justice while holding nursing homes and long term care facilities responsible for abuse and negligence. Our Maryland nursing home negligence firm is singularly focused on elder abuse and neglect cases. We can help.
Nursing Home Care in Wicomico County
Salisbury Nursing Homes Remain Substandard
The small, cozy mood of Salisbury helps to make it a popular retirement location for many folks both locally and across the country. It features a temperate climate and access to many of Maryland's beaches just a short trip away. Its mix of historical charm and outdoor features make it appealing to a variety of folks, leading to a steadily climbing elderly population over recent years.
Those most interested in outdoor activities will be pleased to enjoy the Salisbury Zoo and the Ward Museum of Wildfowl Art. Folks looking for interesting finds and antiques may appreciate the popular Seasons Best Antiques or the Poplar Hill Mansion. Senior housing in the area has continued to proliferate as the older population climbs.
In total, the central Salisbury area boasts 10 nursing homes and numerous assisted living facilities, which is a rather large number for this small and cozy town. Unfortunately, many of these facilities do not perform well in their inspections and receive low ratings in critical areas such as the administration of medication and the ratio of staff to residents.
Abuse and Neglect in Salisbury, Maryland Facilities
Salisbury nursing homes by and large struggle to offer the care that residents both need and deserve. While some manage to pass their government mandated inspections with average scores, the majority barely skate by on the lowest acceptable standard—typically a 1 out of 5 or Much Below Average rating. The reason for this often lies in how nursing homes are managed; a large number of facilities are owned and administered by for profit institutions.
This is one of the driving causes behind understaffing, which occurs when facilities are concerned about making as much money as possible. They will pack locations with as many beds as they are able, then fill each bed in order to earn the maximum amount of money. This leads to staff being responsible for upwards of 30 residents each, while the best care is achieved when each staff member is required to attend to no more than four people.
If you suspect that a nursing home has been providing insufficient care to your loved one, you may be at a loss for what to do next. Be sure to document what you see. Many injuries are indicative of nursing home abuse and negligence, such as:
Salisbury Bedsore Lawyer
If you have noticed ulcers or irritated areas on your loved one's skin, you are likely looking at bed sores. These painful injuries are a direct result of nursing home abuse, not any medical condition. They can be easily prevented if a staff member helps a resident to shift their body weight every few hours, but chronic understaffing means that this simple activity is often completely ignored. Bed sores arise when pressure is put on concentrated areas of the skin (like the tailbone, elbows, and shoulders) due to lying in one spot for an extended period of time.
In addition to severe pain that results from these open wounds, residents who have experienced this form of neglect are highly vulnerable to serious complications such as infections, MRSA, and sepsis. Left untreated, the ulcers can deepen until they reach all the way to the bone.
Falls in Salisbury Nursing Homes
If you note unexplained injuries when you visit your loved one, falls may be one of the main causes. Nursing homes are responsible for assessing each resident for fall risk and taking appropriate individual action, but they are also in charge of removing generalized fall risks like trip hazards, wet or slippery floors, and high doorframes. Broken bones and brain bleeds (also known as subdural hematomas) are just some of the injuries that an older person can experience as a result of a fall, and in those who are elderly, these injuries can prove much more fatal than they would to someone younger and more resilient.
Choking and Weight Loss
Choking and things "going down the wrong pipe" (aspiration pneumonia) are two of the most dangerous possibilities that can arise in a nursing home from mundane activities like eating and drinking. Staff should spend time supervising residents, but due to overworked nurses, most are left to eat on their own. Those with mobility issues may not eat or drink at all if they cannot manage to lift a fork or hold a cup, and over time, this can lead to dehydration, malnutrition, and even starvation.
Similarly, an understaffed kitchen is unable to provide adequate food options. Residents who have special dietary needs, either due to allergies or interactions with medication, may not receive the food they need because the kitchen is unable to take the time to prepare special meals. This can compromise the health of any resident who relies on a nursing home's kitchen for proper nutrition and sustenance.
Losing more than 10% of a patient's body mass index is evidence that they were not provided appropriate nutrition.
Physical and Sexual Abuse in Long Term Care Facilities on the Eastern Shore
Unfortunately, both physical and sexual abuse are more common than you may believe at nursing homes and care facilities. Some of the issue can arise out of overworked staff lashing out at uncooperative residents with dementia.
However, staff are not the only concern in this area. Other residents may also pose a problem if they are not supervised. Struggles with memory or cognition may manifest as inappropriate behavior toward neighbors, and nursing homes that do not actively prevent this behavior are liable for neglect.
Why File a Wicomico County Nursing Home Negligence Lawsuit?
If you believe that it is time to hold a nursing home accountable for the inappropriate or negligent way that it treated your loved one, you may be feeling discouraged. After all, a lawsuit can be cumbersome and complicated, and no amount of monetary damages received will ever undue the pain that your family member suffered at the hands of the nursing home. However, filing a lawsuit is critical; even if it may no longer help your loved one, it can make a lifelong difference for other residents at the facility.
Lawsuits hit nursing homes where it really hurts: their profits. Because most facilities are run for-profit, their primary motivation is to avoid paying out from their bank account whenever possible. Your claim for damages is one of the best ways to motivate a negligent facility to amend its practices, and this has far-reaching benefits for all the other vulnerable people who live there.
Your nursing home abuse lawsuit will be as individualized as you are, but many of the same claims arise in such suits. Most involve allegations of either bed sores, fractured bones, significant weight loss or wrongful death.
Nursing Homes in Salisbury
There are 10 nursing homes in Salisbury and the surrounding 25 mile area, and more than you may believe have scored the bare minimum on their government mandated nursing home inspections, which happen at least yearly (and more often for facilities that are known to offer substandard care). Locations like these include (but are not limited to):

ANCHORAGE HEALTHCARE CENTER

105 TIMES SQUARE

SALISBURY, MD 21801

WICOMICO NURSING HOME

P.O. BOX 2378 900 BOOTH ST

SALISBURY, MD 21802

DEER'S HEAD CENTER

P.O. BOX 2018

SALISBURY, MD 21802

SALISBURY REHABILITATION AND NURSING CENTER

200 CIVIC AVENUE

SALISBURY, MD 21804

MANOKIN CENTER FOR REHABILITATION AND HEALTHCARE

11974 EDGEHILL TERRACE

PRINCESS ANNE, MD 21853

SNOW HILL NURSING & REHAB CTR

430 WEST MARKET STREET

SNOW HILL, MD 21863

PEAK HEALTHCARE AT HARTLEY

1006 MARKET STREET

POCOMOKE CITY, MD 21851
Wicomico County Assisted Living Facilities
DELMAR MANOR ASSISTED LIVING 31093 EAST LINE ROAD DELMAR
DELMAR VILLA, LLC 31091 EAST LINE ROAD DELMAR
TRANQUILITY SENIOR LIVING, LLC 110 W MAIN STREET FRUITLAND
GOLDEN GARDENS ASSISTED LIVING 7888 PARSONSBURG ROAD PARSONSBURG
ATRIA SALISBURY 1110 HEALTHWAY DRIVE SALISBURY
BAYCARE ASSISTED LIVING 9288 HICKORY MILL ROAD SALISBURY
COMMONWEALTH SENIOR LIVING AT SALISBURY 611 TRESSLER DRIVE SALISBURY
JOHN B. PARSONS HOME 300 LEMMON HILL LANE SALISBURY
LAKESIDE AT MALLARD LANDING 1109 SOUTH SCHUMAKER DRIVE SALISBURY
STERLING CARE AT HARBOR POINTE 611 TRESSLER DRIVE SALISBURY
TRANQUILITY SENIOR LIVING, LLC 1525 DUKE DRIVE SALISBURY
CHESAPEAKE MANOR ASSISTED LIVING 7054 BENT PINE ROAD WILLARDS
Salisbury Nursing Home News
Maryland as a state continues to fall below the national average when it comes to scores in nursing home care and adequate prevention of negligence. Many of these substandard facilities are located on the Eastern Shore near Salisbury. One of the primary drivers behind this lack of quality is staffing and the drive to constantly produce more profits from each facility.
Divisions responsible for overseeing quality care from the federal government have been paying attention to locations in Maryland. The head of the inspector general's audit division, Gloria Jarmon, notes that "mandatory reporting is not always happening, and beneficiaries deserve to be better protected." A startling 18% of emergency room visits from Medicare patients coming from a nursing facility were of concern or indicated symptoms of negligence. Injuries frequently explained away as accidental may be a more startling sign of long-term abuse in some locations.
Some facilities that have been particularly severe offenders have seen their licenses revoked, and their administrators have been barred from opening or operating another location. However, this is just one step on the road to permanently improving the quality of nursing home life for many residents in Salisbury and across the nation.
Free Consultation with a Salisbury Nursing Home Abuse Attorney
If you are faced with the prospect of filing a lawsuit for nursing home abuse or neglect, you may be struggling with overwhelm as you work to cope with both the legal and emotional sides of this situation. Senior Justice Law Firm would be happy to provide assistance and remove some of the burden from your shoulders. We understand how challenging this time can be, and we can take charge of the legal avenues while you focus on healing and moving forward.
The focus of our firm is elder abuse law, so we are uniquely qualified to deal with nursing home neglect cases. This is all we do.
Our experience means that we can seek the justice that you deserve and are widely successful in holding abusive nursing homes responsible for their behavior. We would be glad to speak with you free of charge about your situation during a no-pressure consultation. We can offer guidance on next steps and help you strategize about what to do in your individual situation. We work on contingency fee, so we do not require any out of pocket payment from your family. We only get paid if we win your case.
You can contact us by using our chat feature, or by submitting your information below. We are also available by phone at 410-934-3988.