$12.5M
Verdict for a bedsore victim
$12.8M
Verdict for a bedsore victim leading to amputation
$5.56M
Verdict for nursing home UTI and dehydration wrongful death
$5.5M
Verdict for a nursing home medication error
$2M
Assisted living facility neglect settlement
$1M
Hospital wrongful death settlement
"Nursing home lawsuits provide the only real accountability and economic deterrent to systemic nursing home negligence."
– The National Consumer Voice for Quality Long-Term Care, a senior-rights, non-profit advocacy group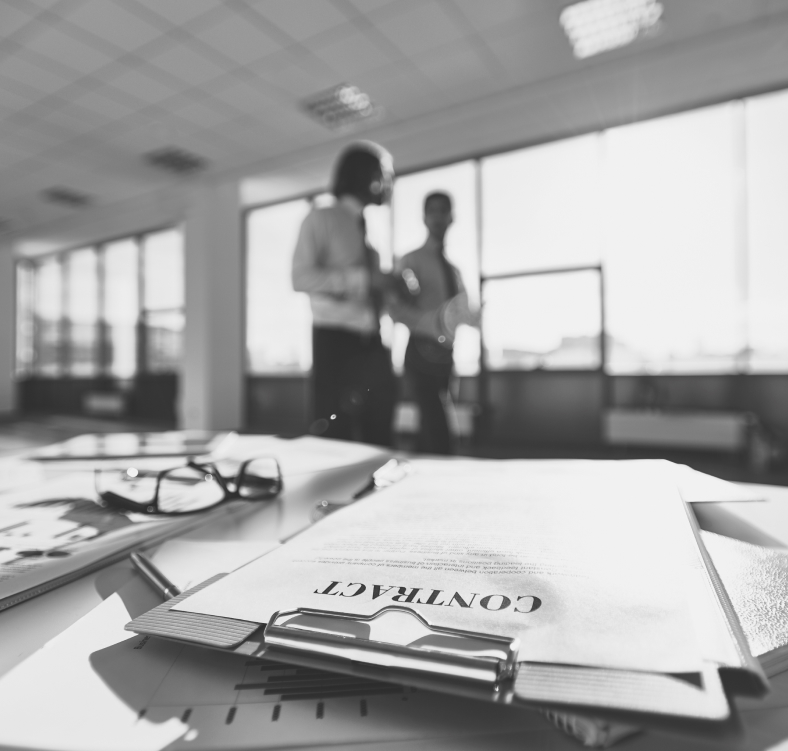 Nursing Home Abuse Lawyers
Singularly Focused.
Vastly Experienced.
Our firm focuses on one area of law – Elder Abuse & Neglect. We are one of the only law firms in the United States that concentrate our practice on suing nursing homes, assisted living facilities, and hospitals for patient neglect. We only represent victims and their families. We never represent facilities.
Senior Justice Law Firm has helped thousands of families achieve justice for bed sores, falls, infection, abuse, neglect, and wrongful death inside long-term care facilities. Protecting seniors from negligent caretakers is our mission and we are passionate about what we do.
Contact our specialized elder abuse lawyers today to learn more about your rights under state and federal law. The consultation is free and we only get paid if we win your case. Let our experienced and compassionate firm help your family.
Contact Us
We are here to help
Knowledge Is Power
No one expects to be in this situation. You trusted the facility to do the right thing, and they betrayed that trust. You may simply want answers to questions. You may want accountability or justice. You may want compensation. Understanding your legal rights, learning about your loved one's injury, and determining why the incident occurred is crucial. You need to know what options you have going forward. We are here to help. We offer as much information as possible to help you understand your current circumstances.
contact us
Why Choose Our Nursing Home Abuse Law Firm
Experience Matters.
Experience
With more than half a century of combined courtroom experience, our attorneys have recovered tens of millions on behalf of wrongfully injured clients.
Success
Our attorneys have some of the largest verdicts and settlements in this niche practice area
Focused
Our attorneys are known as tenacious litigators that narrowly focus on injury and wrongful death claims involving elderly patients.
Working With Senior Justice
01.
We provide 1 on 1 lawyer attention for every case in our office. We stay in touch with our clients, keeping them involved and informed throughout the entire process.
02.
Helping families in a time of crisis requires compassion. Our attorneys will communicate with you with empathy, respect, connection, and understanding.
03.
We never require an out-of-pocket payment from you, ever. We only recover our fees and costs if we successfully recover compensation for you.
recovered
$100M
$100 million recovered for victims of abuse, neglect and negligence
years
50+
50+ years of collective experience focusing on cases involving serious injury and wrongful death
CLIENTS
1K+
Thousands of satisfied clients
CASE
1v1
1 on 1 lawyer attention for every case in our office
THINGS TO DO
The 5 Must-Do Things You Should Do if You Suspect Elder Neglect or Nursing Home Abuse
I Suspect Neglect – What Should I Do?
Rarely will a nursing home call to tell you that they've hurt or neglected your loved one. Families typically encounter a web of lies and deceit to keep them from learning the truth. This also holds true for injuries sustained in hospitals, assisted living facilities and group homes. Many of these facilities are run by investors who wrongfully prioritize profits over their patients. These facilities are typically understaffed with subpar caretakers. Sadly, oftentimes it is up to the family members to expose the patient neglect and stop the cycle of abuse.
01
Immediately Seek Medical Attention
If you believe your loved one is hurt, immediately take them to the hospital or call 9-1-1. Getting your loved one medical attention is of the utmost importance. Let the doctors know why and how you believe your loved one was wrongfully injured.
02
Do Not Remain Silent, Report the Neglect
Report the negligent facility or caretaker to the Department of Health. We have put together an easy-to-use resource on how to report a nursing home or healthcare provider. Please follow this link to find out how to report your incident to the proper government agency for your geographic area.
03
Photograph the Injuries
A picture is worth 1,000 words. This could not be more true in elder abuse cases. Records inevitably get changed. Witnesses forget what they saw. Take all steps necessary to document the condition as thoroughly as you can. If you see a critical piece of evidence exposing patient abuse, take clear photographs. Some examples may include pictures of a bedsore developing, dirty sheets, a sleeping nurse, a slippery floor or an unanswered call light. If you can, document the scene and the injury with lots of photographs. Your photographs could be critical to help establish and prove your case.
04
Speak with an Elder Abuse Attorney who can Gather Your Loved One's Medical Records
Elder neglect is depressing. A taboo cocktail party conversation; people don't like to think about what goes on inside these facilities. Don't be sorry it happened – do something about it. Send a message that this kind of wrongdoing must not happen again.
05
Let the Lawyers at Senior Justice Law Firm Help You on Your Journey to Justice
Nursing homes today are big businesses. These national corporate nursing home and hospital chains will hire top tier law firms to defend them in court. Make sure you have a strong ally in your corner, capable of fighting for the justice you and your family deserve. We are happy to speak with you about your potential patient neglect case. We are also happy to obtain your family member's medical records to investigate the incident. Contact Senior Justice Law Firm now for a free consultation.
WHO ARE WE
The Senior Justice Guarantee
Free Elder Abuse Consultations and Case Reviews
Looking for an elder abuse attorney or nursing home negligence lawyer to handle your personal injury claim? At Senior Justice Law Firm, we can help. Our highly specialized law firm focuses on litigating nursing home abuse, assisted living neglect, medical malpractice, elder abuse, and serious personal injury claims. If you would like to speak with our nursing home injury attorneys today, call us toll free at 866-525-8114 and share your story with us today.
contact us
LEGAL ASSISTANCE
Senior Justice Law Firm Attorneys at a Glance
Free, no-obligation lawyer consultation
24/7 live assistance to answer your questions via phone (1-866-525-8114) or by live chat
99% client satisfaction rate
Over 5 decades of lawyer experience handling medical malpractice and nursing home litigation
Numerous multi-million dollar verdicts and settlements
Nationally published on Elder Abuse Litigation
'Preeminent AV Rating (5.0) by Peers and Judges
Lectured lawyers nationally on nursing home abuse cases
Top Lawyer, Trend Magazine
Rising Star, SuperLawyers Magazine
Florida Trend Magazine, Legal Elite
Avvo Client's Choice Award
Avvo Top Nursing Home Abuse Attorney Award
Client Champion Award from Martindale Hubbell
National Trial Lawyers, Top 40 Under 40
Hear what our past clients say
Do an Amazing Job
A little over a year ago my worst fear became a brutal reality. My sweet mother who suffered from dementia passed away due to the negligence of the staff at the nursing home facility. I am thankful that we found Senior Justice Law Firm. The attorneys and staff were so kind and sensitive to my grief. They were professional and effective at obtaining a good result for me and my family. It helps to know that there are people who are willing to fight for those who can't fight for themselves. Thank you team! You are the "good guys" in this world and I can tell you that my Momma would have loved you and the honorable work that you are doing.
— Daphne
Kind, Caring and Compassionate
My family suffered the sudden loss of our dad due to negligence. The attorneys and staff were kind, caring and compassionate. The team took their time in explaining all documents and the process. Our outcome was exactly what we expected. I highly recommend this firm to take care of your needs.
— AJR
Very Impressed with the Professionalism and Kindness
I am very impressed with the professionalism and kindness of Senior Justice Law Firm. From the friendly office personnel to the very competent and responsive attorneys, this firm was the right choice. Do give them a call, even if you are feeling unsure about seeking legal advice. You will be treated respectfully and whether you continue with the case or not, you will receive valuable information to help you make the right decision for your loved one.
— J. Skalecki
They Treated Me Like Family
The team at Senior Justice Law Firm where great. Throughout the process I could tell they were definitely on my side and the side of justice! They treated me like family and my elderly father like he was one of their own. I hope to not need their services in the future but I would use them again and I would recommend them to anyone else.
— CiMone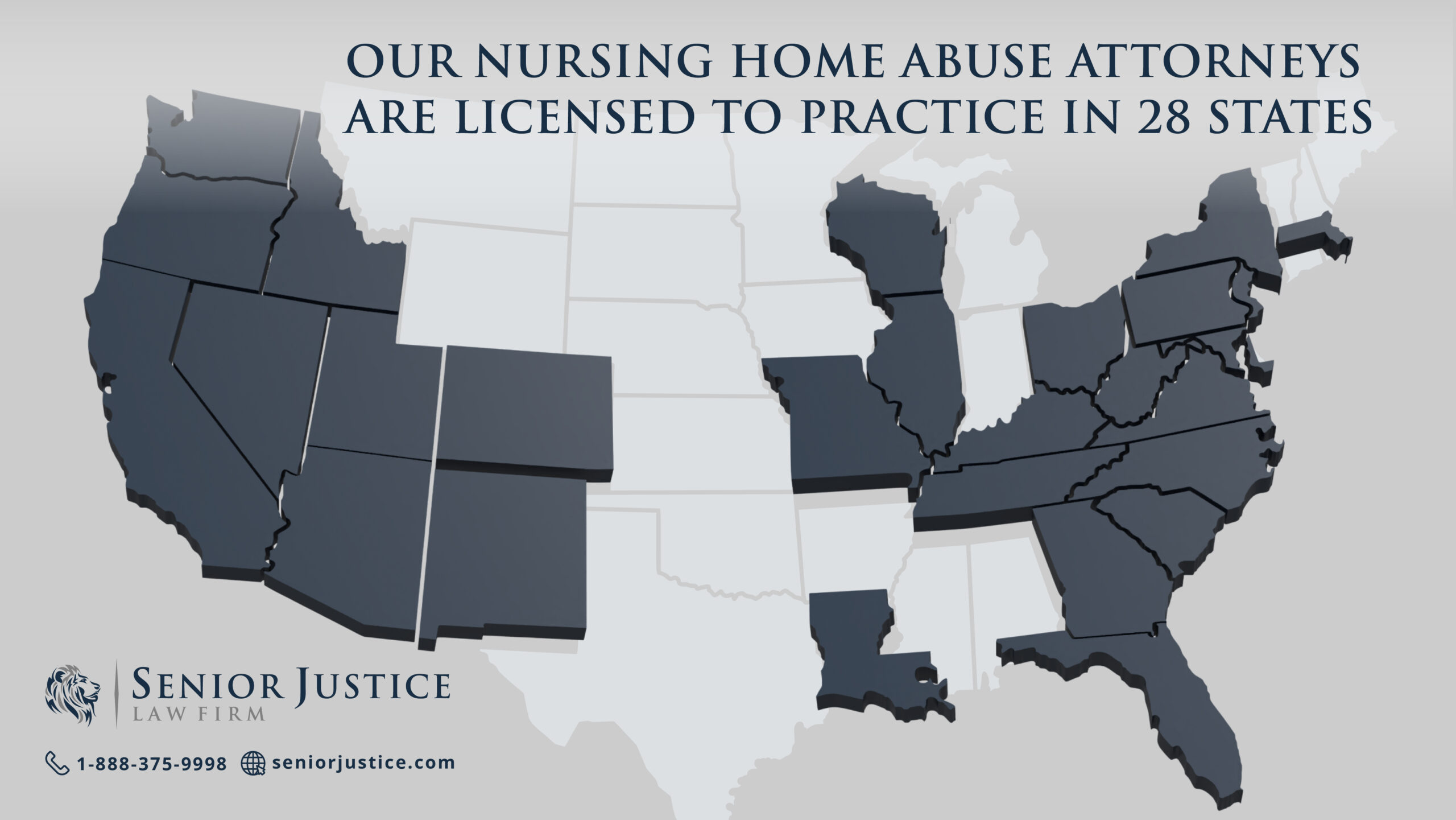 NO WIN, NO FEE

GUARANTEE
You don't pay us a penny unless we win.
If we recover money for your family, we take a percentage as our fee. All costs are paid by the firm, and only repaid if a recovery is made.
1-888-375-9998
Our Latest Articles
Our Latest Articles
Parkshore Estates Nursing and Rehabilitation Center Lawsuits & Citations
Background Information on Parkshore Estates Nursing and Rehabilitation Center Parkshore Estates Nursing and Rehabilitati
How to Report Nursing Home Abuse in Florida
When you suspect a loved one is the victim of nursing home abuse, it's crucial to take immediate action. Taking steps