Filing a Lawsuit Against a Chesapeake Nursing Home? Our Virginia Attorney Can Help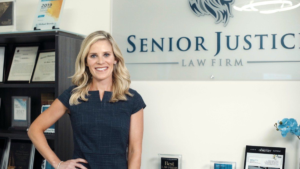 Our Chesapeake nursing home negligence attorney can assist you with your claim stemming from bed sores, broken bones or wrongful death.
At Senior Justice Law Firm, our firm focus is on nursing home abuse. We can help your family get answers, achieve justice and right the wrong caused by the Chesapeake nursing home's neglect of your loved one.
Call us now for a free Chesapeake nursing home abuse case consultation: (757) 530-4255.
If you prefer typing over talking, please live chat with our office using the chat feature on this page.
Chesapeake Virginia's Long Term Care Facility Construction Expanding To Meet Demand
If someone you love is thinking about where to retire, Virginia might have been one of the first options that sprung to mind. Its elegant beaches, fair weather, and popular sights—especially around Chesapeake—make it a popular choice for many retirees. This means that when it comes to living in Chesapeake, nursing homes are bustling.
This might make you feel confident, then, that since nursing homes are such a staple of the area, they provide great care. Unfortunately, even though Chesapeake is a popular location for the older population, many of the area's elder care facilities struggle to offer adequate care to residents. Neglect, abuse, and even death as a result of poor staff attention have been reported in nursing homes in Chesapeake, Virginia.
If you suspect that you loved one was abused or neglected at a Chesapeake nursing home, reach out to Senior Justice Law Firm at (757) 530-4255.
We are Chesapeake nursing home abuse attorneys who work solely on nursing home abuse cases. This is all we do. We want to hold nursing homes accountable for abuse and neglect while getting your family the justice and compensation you deserve.
Chesapeake Nursing Home Quality
Statewide, Virginia is a very popular place to retire. That being said, few locations match Chesapeake as a desirable location for those getting up in years thanks to the relaxed natural beauty. Those looking to enjoy nature can find lovely views at Chesapeake Arboretum and Northwest River Park, and for people seeking other pastimes, the Chesapeake Planetarium is another great option. And of course, Washington, D.C. is just a short trek away.
Whether retirees opt to spend time outdoors or just relax in their room, they have a wide variety of choices in the nursing homes they would like to live in. Even though Chesapeake is a popular destination for older folks, unfortunately, the quality of the nursing homes in the area leaves a lot to be desired. In inspections, the majority of nursing homes barely meet the minimum requirements, scoring "Much Below Average" in critical areas.
There are 14 nursing homes within the 10 miles surrounding the city center of Chesapeake, Virginia, and all but a handful score below average, with the majority coming in at the minimum 1 out of 5 in their inspection scores.
Even if your loved one lives in a nursing home with overall good ratings, he or she is not immune to neglect or abuse. If you believe that your family member is receiving poor treatment in a Chesapeake nursing home, we can help you in planning your next steps. If you would like to file a lawsuit against the home, reach out to discuss your situation.
Abusive Nursing Homes in Chesapeake, Virginia
Whether in Virginia or in other states across the United States, most nursing homes are operated by for-profit organizations. This is also true of the elder care facilities in Chesapeake. By nature, for-profit organizations are in it for the money, which means that adding as many beds to nursing homes—and filling them all—is in their best interest. Because this leads to far more residents than nurses, most staff are overworked and cannot give individualized attention to each person.
When a resident at a nursing home experiences injuries, suffering, or even death at a Chesapeake elder care facility, the nursing home can be held liable because of the staff's lack of care. Regardless of whether this mistreatment was intentional or simply negligent, you can still file a suit to recover damages.
Recognizing Nursing Home Negligence in Chesapeake Facilities
The indicators of nursing home abuse can vary, but some are very consistent and easy to spot. They include:
Falls– Among nursing home neglect injuries, falls are one of the most tell-tale. When a resident is moved into a nursing home, the facility has a responsibility to assess that person for their individual fall risk and mitigate any potential hazards that could cause them to fall. That may be related to the equipment in the room (the type of bed or doorframe, etc.) or even how much supervision they require.
When residents are allowed to wander unattended or are vulnerable to preventable hazards, they may experience unexplained injuries. At the same time, a fall can also result in broken bones and brain bleeds (sometimes called subdural hematomas).
Bedsores– Among nursing home abuse indicators, bedsores are likely the most common. Bed sores appear like ulcers on the skin, and there is no medical reason for a bedsore to develop aside from abuse; no other condition causes them. When a resident is left to lie in the same position for a long time without moving, this can put pressure on areas of the body like the elbows and shoulders.
Nurses are supposed to help residents move every few hours. But when they are negligent, residents may develop these sores, which are not only extremely painful but can reach directly to the bone and leave the resident vulnerable to sepsis, MRSA, and serious or even fatal infections.
Malnutrition/dehydration– Part of the staff's job at a nursing home is to ensure that residents are eating and drinking as they should be. This includes both providing the type of food that a resident needs (soft, without certain ingredients, and so forth) as well as making sure that the resident is actually eating. Because many people struggle with mobility as they get older, they may find things like holding a spoon or tipping a glass of water to be a challenge.
Residents who cannot move like they used to are at an increased risk of choking or food or water "going down the wrong pipe" (aspiration pneumonia). In addition, residents may not be eating or drinking at all if they need help and nurses are not around, which can lead to malnutrition and dehydration.
Physical and sexual abuse– When residents live at nursing homes, they live their lives around a large number of unfamiliar people. This can expose them to dangers of physical or sexual harm. Many times these will come from staff who are frustrated and overworked and who lash out at residents. This is never acceptable. Similarly, sexual abuse is not uncommon, even despite background checks.
However, staff are not the only culprits. Residents who may struggle with memory and cognition may also be prone to being aggressive or sexually inappropriate with others, and it is the job of the nursing home to prevent this behavior. Unfortunately, that does not always happen.
Chesapeake, Virginia Nursing Home Abuse Lawsuit
If you are disturbed by the treatment that your loved one received at a nursing home in Chesapeake, Virginia, you may feel like it is fruitless to file a lawsuit. What good do monetary damages do when no amount of money can possibly reverse the pain and suffering that your family member endured?
What is important to remember is that most nursing homes are for-profit. That means that their money is what they care most about. If you can hit them directly in the pocketbook, that is the best form of deterrent that you can hope to achieve, and it will have a more lasting and greater effect than simply complaining to the staff and asking them to change their behavior. This is why filing a lawsuit for nursing home abuse is important, regardless of whether you yourself want any financial compensation.
A lawsuit for nursing home abuse can vary in its contents, but a few common areas tend to comprise a suit. They often include:
Pain and suffering
Funeral costs (if a wrongful death has occurred)
Medical bills
Loss of consortium
Loss of enjoyment of life
Mental and emotional distress
NURSING HOMES IN CHESAPEAKE:
There are 14 nursing homes in Chesapeake, and the vast majority have received extremely poor scores during their inspections. These nursing homes include (but are not limited to):
PORTSIDE HEALTH & REHAB CENTER

4201 GREENWOOD DRIVE
PORTSMOUTH, VA 23701
(757) 673-5000

SENTARA REHABILITATION & CARE RESIDENCE-CHESAPEAKE

776 OAK GROVE RD PO BOX 1277
CHESAPEAKE, VA 23320
(757) 261-4000

GREENBRIER REGIONAL MEDICAL CENTER

1017 GEORGE WASHINGTON HIGHWAY NORTH
CHESAPEAKE, VA 23323
(757) 485-5500

CHESAPEAKE HEALTH AND REHABILITATION CENTER

688 KINGSBOROUGH SQUARE
CHESAPEAKE, VA 23320
(757) 547-9111

AUTUMN CARE OF CHESAPEAKE

715 ARGYLL ST
CHESAPEAKE, VA 23320
(757) 547-4528

CONSULATE HEALTH CARE OF NORFOLK

3900 LLEWELLYN AVE
NORFOLK, VA 23504
(757) 625-5363

WATERSIDE HEALTH & REHAB CENTER

249 SOUTH NEWTOWN RD
NORFOLK, VA 23502
(757) 892-5500

PORTSMOUTH HEALTH AND REHAB

900 LONDON BOULEVARD
PORTSMOUTH, VA 23704
(757) 393-6864

AUTUMN CARE OF PORTSMOUTH

3610 WINCHESTER DR
PORTSMOUTH, VA 23707
(757) 397-0725

NORFOLK HEALTH AND REHABILITATION CENTER

901 EAST PRINCESS ANNE ROAD
NORFOLK, VA 23504
(757) 626-1642

AUTUMN CARE OF NORFOLK

1401 HALSTEAD AVENUE
NORFOLK, VA 23502
(757) 857-0481

BETH SHOLOM HOME OF EASTERN VI

6401 AUBURN DR
VIRGINIA BEACH, VA 23464
(757) 420-2512
Chesapeake Nursing Home Neglect News
Chesapeake remains one of the most popular places to retire in Virginia, and it's often in the local news. Unfortunately, many of those news appearances are less than positive when it comes to nursing homes.
According to a WAVY report, a Chesapeake nursing home saw a fine of $17.5 million after at least one resident was tied to her wheelchair using bedsheets in order to restrain her overnight. She was also allegedly injected with an antipsychotic drug to calm her down and knock her out. Some reports indicate that another resident experienced this same treatment that night as well.
The nursing home provided no comment, but further investigation suggested that the nurses responsible kept their jobs at the facility, though the supervisors who reported the incident were fired.
Free Consultation About Chesapeake Nursing Home Abuse
If you would like to pursue legal action against a Chesapeake, Virginia nursing home for abuse or neglect, get in touch with Senior Justice Law Firm. We are narrowly focused on nursing home abuse cases, so our lawyers carry the experience and tools needed to force nursing homes to change their behavior via a lawsuit. We would be happy to help you craft a plan of action during a free consultation.
Get in touch with our Virginia nursing home abuse law firm by using our chat feature or submitting your information below. You can also contact us toll free via phone at (757) 530-4255.