Filing a Lawsuit Against a Germantown Nursing Home? Our Maryland Attorneys Can Help.
Free Germantown nursing home neglect lawyer consultation: 202-899-3111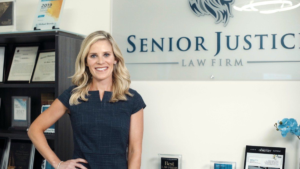 Our Maryland nursing home abuse law firm focuses on cases involving neglect and abuse to elderly patients. At Senior Justice Law Firm, we advocate for voiceless and vulnerable residents in Washington DC, Baltimore and towns and cities in between.
Let our narrowly focused legal team help your family achieve justice after terrible tragedy inside a Maryland nursing home or assisted living facility.
Call us today to learn more about your legal rights, or to speak with a Germantown nursing home abuse lawyer: 202-899-3111.
Germantown Nursing Home Negligence
If you or someone you love has ever considered some of the best places to retire, Maryland probably came to mind. Home to hundreds of small, cozy, historic cities and fair weather for a large portion of the year, Maryland—and especially areas like Germantown—have grown significantly in popularity as options for those looking to retire in comfort. Because of this trend, Germantown has seen more nursing homes spring up in recent years to meet the growing demand.
Unfortunately, the nursing homes around Germantown have not been able to master proper care of residents, and cases of abuse, neglect, and pain and suffering are not uncommon. In fact, the federal government maintains a list of nursing homes that have been cited with confirmed cases of abuse, and some of the facilities around Germantown have made this list. Even if your loved one lives at an elder care location with good reviews or no citations, he or she is not safe from neglect.
If you suspect that your family member was abused or neglected in a Germantown nursing home, reach out to Senior Justice Law Firm at 202-899-3111.
We are Germantown nursing home abuse attorneys who exclusively tackle nursing home abuse cases. We want to help you achieve both justice and financial compensation for nursing home abuse while holding elder care facilities accountable for their behavior.
NURSING HOME CARE IN MONTGOMERY COUNTY, MARYLAND
Germantown Nursing Homes Fail Inspections
Germantown has exploded in popularity in recent years, in large part due to its quaint, historic nature and ease of access for older folks looking for something relaxing to do during days away from their nursing homes. The Lancaster County Dutch Market and Butler's Orchard both offer wholesome foods and enriching experiences for those who like to browse, and nature lovers appreciate Great Seneca Stream Valley Park and Black Hill Regional Park for their easy, paved trails. Alongside stunning historical sites like Old Town Gaithersburg are a number of nursing homes for those who would like to set up shop in Germantown and the nearby locales.
In fact, Germantown and its connecting areas are home to 57 nursing homes to cater to the growing retirement population. However, providing quality care is a dodgy subject for these locations, with inspection scores ranging widely. The most common score, unfortunately, is the bare minimum 1 out of 5 on government reviews, and some facilities have been added to the federal database for confirmed abuse cases.
ABUSE AND NEGLECT
Spotting Abusive Nursing Homes in Germantown, MD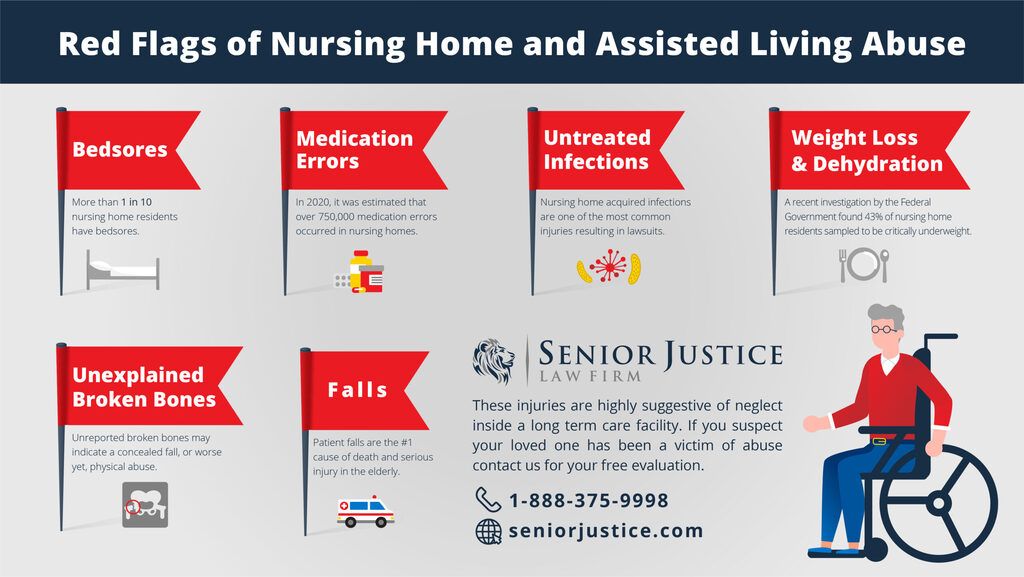 In Germantown, nursing homes tend to do poorly—or average at best—on their inspection scores. One of the most common areas of struggle is with staffing, which is a common problem not just in Maryland but across the US. Many nursing homes are run by for-profit organizations that prioritize money over care—leading to as many beds as possible packed into facilities, with as many residents as possible accounted for in those beds. Many nursing homes see staff attending to upwards of 30 people, while the best care is only achieved when they have the time and attention to be responsible for no more than four.
It is no wonder, then, that many of these facilities later suffer from abusive and negligent care. Nurses simply do not have time to attend to patients, and injuries or suffering as a result are referred to as negligence. While it is true that some staff may intentionally harm patients, how the resident sustained an injury or passed away does not matter; whether intentional or negligent, the nursing home can be held responsible.
If you believe that your loved one may have experienced pain, suffering, injury, or death as a result of nursing home abuse or neglect, you may wonder what to do next. One of the primary steps you can take is to document what you saw. Not all negligent injuries are noticeable to the eye, but the most common to pay attention for are:
Bed Sore Lawyer in Germantown
When it comes to nursing home abuse and neglect, you will be hard-pressed to find more clear-cut proof than bedsores. No medical condition or situation aside from direct neglect will lead to bed sores, so they are clear evidence that a nursing home is at fault. When a resident lies in the same position, pressure is exerted on their skin over time. While staff are supposed to help these residents to reposition every couple of hours—which by itself is sufficient to prevent bedsores—understaffing often means that this step is ignored.
Bed sores are extraordinarily painful, and the ulcer-like lesions that they produce on the skin (most commonly on the elbows, shoulders, and tailbone) can creep all the way to the bone. These open injuries are hotbeds for potentially fatal conditions like MRSA, sepsis, and infection.
Nursing Home Fall Lawsuit in Germantown
If you are noticing unexplained injuries on your loved one when you come to visit, one likely culprit is falls. A nursing home doing its due diligence will seek to prevent falls by removing trip hazards and other fall issues (like slippery floors, uneven carpet, and high doorframes, as well as beds that are easy to roll out of). When a nursing home fails to complete these critical steps to prevent residents from falling, broken bones and brain bleeds (called subdural hematomas) can result, and the elder care facility would be liable.
Mal-nourishment, Dehydration and Weight Loss
Some of the greatest dangers in nursing homes are choking and things "going down the wrong pipe" (aspiration pneumonia). These most often result from staff who do not spend sufficient time with residents while they eat and drink. Couple this with mobility issues that make consuming food and drink more challenging and it is no wonder that these are common problems when residents are left unaided.
In similar fashion, many older folks may have special dietary needs or physical limitations that they need help with. An understaffed kitchen may not have the time or resources to prepare special meals for certain residents, and folks who are unable to eat or drink without help may be left alone. This would result in them not eating or drinking anything, which can lead to malnutrition, starvation, dehydration, and even death.
Physical Abuse, Sexual Trauma and Intentional Harm to Germantown Nursing Home Residents
If someone told you that your loved one may experience physical or sexual abuse at a nursing home, you may not have believed them. Nursing staff are there to care for and protect your loved ones, and it comes as a shock to many that these injuries are a possibility. Exhausted staff may lash out at residents who are frustrating or uncooperative, even if staff have previously been vetted during background checks.
Other residents may also be the culprits behind this problem. Those with memory or cognition issues may struggle to interact in appropriate ways with their neighbors, and nursing homes that do not curtail this behavior are liable for abuse and neglect lawsuits.
What a Maryland Nursing Home Abuse Lawsuit Does for You and Your Family
If you are at the stage of considering a lawsuit against a nursing home, you may feel that it is fruitless at this point—it will never turn back time to heal your loved one. It is important, though, to remember that since so many nursing homes are focused on their profits, seeking monetary compensation in the form of damages is the most effective way to both punish them and effect change. They will likely change their actions to avoid future payouts, which benefits residents at the facility going forward.
NURSING HOMES IN GERMANTOWN
There are 57 nursing homes in Germantown and the surrounding 25 mile area, and many of them score at the bare minimum of 1 out of 5 on their government mandated inspections. Some are even included in the federal government's catalog of nursing homes with confirmed cases of abuse and neglect for which they have been fined. Locations like these include (but are not limited to):
MONTGOMERY VILLAGE HEALTH CARE CENTER

19301 WATKINS MILL ROAD GAITHERSBURG, MD 20879

SHADY GROVE NURSING AND REHABILITATION CENTER

9701 MEDICAL CENTER DRIVE ROCKVILLE, MD 20850

THE VILLAGE AT ROCKVILLE

9701 VEIRS DRIVE ROCKVILLE, MD 20850

BEDFORD COURT HEALTHCARE CENT.

3701 INTERNATIONAL DRIVE SILVER SPRING, MD 20906

LAYHILL NURSING AND REHABILITATION CENTER

3227 BEL PRE ROAD SILVER SPRING, MD 20906

BROOKE GROVE REHAB. & NSG CTR

18131 SLADE SCHOOL ROAD SANDY SPRING, MD 20860

CADIA HEALTHCARE – WHEATON

4011 RANDOLPH ROAD WHEATON, MD 20902

BUCKINGHAM'S CHOICE

3200 BAKER CIRCLE ADAMSTOWN, MD 21710

LAYHILL NURSING AND REHABILITATION CENTER

3227 BEL PRE ROAD SILVER SPRING, MD 20906

CADIA HEALTHCARE – WHEATON

4011 RANDOLPH ROAD WHEATON, MD 20902

BUCKINGHAM'S CHOICE

3200 BAKER CIRCLE ADAMSTOWN, MD 21710
Germantown Nursing Home News
In recent years, Maryland has struggled to keep up with the growing demand for nursing home care across the state. Some homes have seen multi-million dollar fines, and no area of Maryland is exempt from homes seeking to prioritize profit over quality care.
Attorney General Frosh has sought action against a number of nursing homes for their poor care of residents, including discharging them or evicting them from homes and into dangerous situations from which they have no protection. In the span of just one year, more than 1,000 residents were evicted from a single home in order to maximize profits. When elaborating on his case, AG Frosh explained that the home "engages in this unlawful and at times inhumane conduct in order to maximize the amount of money it is paid by taxpayer-funded public health insurance programs."
This focus on profit over patient care is a common theme in Maryland and across the country. A number of nursing homes responsible for this behavior have been shut down, and going forward, the administrator of these homes is barred from opening new facilities.
NURSING HOME ABUSE LAWSUIT IN MONTGOMERY COUNTY, MD
Free Consultation for Germantown Nursing Home Abuse Suits
When it is time for you to begin filing a lawsuit against an abusive nursing home in Germantown and the surrounding area, you may feel overwhelmed at the process. Senior Justice Law Firm would be happy to help you navigate the process. We understand that dealing with a lawsuit after the injury or death of your loved one can be taxing, and we can make that process simpler and help you create a road map to success.
Our focus is solely on elder abuse law, so nursing home neglect cases are our primary practice area. We have the resources and experience to hold facilities accountable and help you achieve the monetary compensation that you deserve. Reach out to speak with us free of charge; we can review the evidence and your general situation to guide you on the best next steps.
Get in touch by using our chat feature or submitting your information below. You can also contact us toll free via phone at 202-899-3111.