Filing a Lawsuit Against a Rockville Nursing Home? Our Maryland Attorney Can Help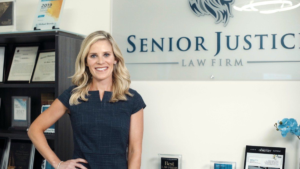 Our Rockville nursing home negligence attorney can assist you with your claim stemming from bed sores, broken bones or wrongful death.
At Senior Justice Law Firm, our firm focus is on nursing home abuse. We can help your family get answers, achieve justice and right the wrong caused by the Rockville nursing home's neglect of your loved one.
Call us now for a free Rockville nursing home abuse case consultation: 202-899-3111.
If you prefer typing over talking, please live chat with our office using the chat feature on this page.
Rockville, Maryland is Experiencing a Boom in Long Term Care Facility Construction
When you or a loved one consider the ideal place to retire, it's likely that Maryland is high on the list. The Rockville area in particular is home to numerous nursing homes and assisted living facilities which cater to Maryland's senior citizen population. Between the comfortable climate and the hundreds of historical towns that dot the state, many retirees are discovering that the secret to a happy and enjoyable retirement can be found in Maryland. This is true of Rockville and Montgomery County. Due to its recent popularity among retirees, Rockville has recently seen a growth in new nursing homes and assisted living facilities, built to meet the rising demand for long term care housing.
Rockville Nursing Homes Often Receive Sub-Par Ratings
However, many nursing homes around Rockville have found it difficult to properly care for their residents, and there have been a significant number of cases of elder abuse, neglect, and pain and suffering. Some of the facilities surrounding Rockville have even made their way onto a list that the federal government maintains of nursing homes cited for confirmed cases of abuse. Although the long-term care facility that your loved one resides in may not have any citations or mainly positive reviews, it is impossible to be sure that they are completely safe from neglect.
Chat with Our Rockville Nursing Home Neglect Law Firm Now
If you believe that someone you love at a Rockville nursing home has suffered abuse or neglect, contact Senior Justice Law Firm at 202-899-3111, or live chat with our office today using the chat feature.
As nursing home abuse attorneys in the Rockville area, we are exclusively dedicated to prosecuting nursing home abuse cases for our clients. We seek to hold abusive and neglectful nursing homes accountable for their actions through financial compensation for the abuse victims and their families. With offices in Washington DC and Baltimore, we are well equipped to prosecute nursing home negligence cases in Rockville, Gaithersburg, Potomac and Bethesda. If you are unable to come to our offices, we will come meet you in the Rockville area.
Despite Rapid Growth, Rockville Nursing Homes Remain Lackluster
Rockville has experienced a recent boom in popularity, mainly due to the picturesque nature of the town and surrounding countryside. Walking the accessible trails at the Civic Center Park and enjoying the sights in the Rockville town square provide ways to engage with other locals, and the downtown area offers plenty of opportunities for dining and window shopping.
Tucked among gems like the Mayorga Organics Roastery (known for their sustainable and delicious coffee) and the Meadowside Nature Center (home to a bald eagle, an indoor center, and walking trails) are the nursing homes that have sprung up to fulfill the need for senior housing in the area.
In total, the larger Rockville area boasts 87 nursing homes, all eager to serve the booming community of retirees in the area. Unfortunately, these facilities seem to be unable to provide consistent quality care and have obtained a wide range of inspection scores. Some of these homes have been placed into the federal database for confirmed abuse cases, and the most common score they have received is a 1 out of 5, the lowest possible.
Spotting Abusive and Negligent Facilities in Montgomery County, Maryland
In Rockville, nursing homes typically score well below average on the government's mandatory health inspection. One of the main causes for this is that a majority of these facilities are run by for-profit institutions, who place their desire for a profit above the quality of care they give their residents.
This can help account for the low number of staff they employ and the high number of beds per facility, which both contribute to staff members being responsible for the care of far more residents than is reasonable—sometimes as many as 30, when the optimal number of seniors for a staff member is no more than four.
If you have reason to believe that someone you love may have experienced neglect in a nursing home and suffered pain, suffering, injury, or death at the hands of the workers who were supposed to be caring for them, you may be wondering about the next steps to take. One important thing you can do to help begin the process is to document any signs of abuse or neglect you've seen. Although negligent injuries are not always visible, a number of common ones are, such as:
Should I File a Nursing Home Abuse Lawsuit in Rockville?
If you are ready to take the next step and are considering filing a lawsuit against a Maryland nursing home, you may have second thoughts, since a lawsuit can never bring back more time to spend with your loved one. However, the most effective way to hold these homes accountable and ensure change is to seek money damages. This dissuades nursing homes from allowing the negligent act to occur in the future.
A Rockville nursing home neglect claim hits nursing homes where it really hurts: their profits. It is important to remember that since so many nursing homes are focused on their profits, seeking monetary compensation in the form of damages is the most effective way to both punish them and effect change. Your actions will ensure that the facility will change their methods in the future to avoid further lawsuits, and this in turn will benefit other residents at the long-term care location.
Nursing Homes in Rockville, MD
There are 87 nursing homes in Rockville and the surrounding 25 mile area, and a surprising number of them have scored only a 1 out of 5 on their individual government mandated inspections. Several them have even been flagged for cases of abuse and neglect and have been included in the federal catalog of nursing homes that have been fined.
However, most facilities in Rockville enjoy an above average rating. Here are Rockville's skilled nursing facility locations:
COLLINGSWOOD REHABILITATION AND HEALTHCARE CENTER 299 HURLEY AVENUE ROCKVILLE
INGLESIDE AT KING FARM 701 KING FARM BOULEVARD ROCKVILLE
POTOMAC VALLEY REHABILITATION AND HEALTHCARE 1235 POTOMAC VALLEY ROAD ROCKVILLE
SHADY GROVE NURSING AND REHABILITATION CENTER 9701 MEDICAL CENTER DRIVE ROCKVILLE
STERLING CARE ROCKVILLE NURSING 303 ADCLARE ROAD ROCKVILLE
THE VILLAGE AT ROCKVILLE 9701 VEIRS DRIVE ROCKVILLE
HEBREW HOME OF GREATER WASHINGTON 6121 MONTROSE ROAD ROCKVILLE
Rockville is home to even more assisted living facilities:
ABERDEEN HOUSE II 14304 BAUER DRIVE ROCKVILLE
ABERDEEN HOUSE III 14533 BARKWOOD DRIVE ROCKVILLE
ABSOLUTE ASSISTED LIVING, INC. 4911 BROOKS ROAD ROCKVILLE
ALFRED HOUSE I 18114 CASHELL ROAD ROCKVILLE
ALFRED HOUSE III 5313 NORBECK ROAD ROCKVILLE
ALFRED HOUSE IV 14519 MANOR PARK DRIVE, MANOR PARK ROCKVILLE
ALFRED HOUSE V 18110 CASHELL ROAD ROCKVILLE
ALFREDHOUSE FLORENCE 18100 CASHELL ROAD ROCKVILLE
AN AN ASSISTED LIVING II 14245 BRIARWOOD TERRACE ROCKVILLE
ANGELS GARDEN LLC (THE) 4101 BEL PRE ROAD ROCKVILLE
ARBOR PLACE 4413 MUNCASTER MILL ROAD ROCKVILLE
ASSISTED LIVING OF ROCKVILLE II INC 13700 PARKLAND DRIVE ROCKVILLE
ASSISTED LIVING OF ROCKVILLE III 4414 RENN ST ROCKVILLE
ASSISTED LIVING OF ROCKVILLE IV LLC 13823 LOREE LANE ROCKVILLE
ASSISTED LIVING OF ROCKVILLE, LLC 4110 HEATHFIELD ROAD ROCKVILLE
BEST HOME FOR MOM AND DAD 3813 TERRAWOOD COURT ROCKVILLE
BRIGHTVIEW FALLSGROVE 9200 DARNESTOWN ROAD ROCKVILLE
BRIGHTVIEW WEST END 285 NORTH WASHINGTON STREET ROCKVILLE
CEDAR GLEN 16 PIPESTEM COURT ROCKVILLE
INGLESIDE AT KING FARM 1615-B PICCARD DRIVE ROCKVILLE
INGLESIDE AT KING FARM 701 KING FARM ROAD ROCKVILLE
JK HOUSE OF GRACE IV 14002 PARKLAND DRIVE ROCKVILLE
KINGSHIRE MANOR ASSISTED LIVING 9701 MEDICAL CENTER DRIVE ROCKVILLE
LA FAMILIA ASSISTED LIVING 14417 BAUER DRIVE ROCKVILLE
LA FAMILIA II 4613 BRAD COURT ROCKVILLE
LANDOW HOUSE, INC 1799 EAST JEFFERSON STREET ROCKVILLE
MACKEY GROUP HOME FOR THE ELDERLY 5024 Adrian Street ROCKVILLE
MAPLE RIDGE GROUP HOME 15908 MAPLE RIDGE CT ROCKVILLE
NACAL HOME CARE, INC 4230 LANDGREEN STREET ROCKVILLE
RAPHAEL HOUSE – EAST 1517 DUNSTER ROAD ROCKVILLE
RAPHAEL HOUSE – WEST 1515 DUNSTER ROAD ROCKVILLE
RELIABLE HOME CARE SERVICES, INC 14202 OAKVALE STREET ROCKVILLE
ROCKVILLE COMFORT CARE, LLC 1920 VALLEY STREAM DRIVE ROCKVILLE
SERENITY GARDENS ASSISTED LIVING OF ROCKVILLE 18106 CASHELL ROAD ROCKVILLE
SUNRISE OF ROCKVILLE 8 BALTIMORE ROAD ROCKVILLE
VILLAGE AT ROCKVILLE (THE) 9701 VEIRS DRIVE ROCKVILLE
Rockville Nursing Home News
Recently, Maryland has been struggling to meet the growing demand across the state for nursing home facilities. Many homes have been fined in excess of millions of dollars, and facilities statewide can be susceptible to the common nursing home mindset of profit over patient care.
These situations have not gone unnoticed by the federal government. Gloria Jarmon, head of the inspector general's audit division, says that "mandatory reporting is not always happening, and beneficiaries deserve to be better protected." Among Medicare patients, 18% of emergency room visits coming from a nursing facility raised red flags. It can be easy for a nursing home to sweep a case of discovered neglect under the rug and to explain it away as a more innocent injury.
These unethical practices and consistent focus on profit, rather than quality care for residents, have become a trend in Maryland and across the country. In some instances, the facilities responsible for enabling elder abuse and neglect have been permanently closed, and the former administrators of these homes have been banned from opening any new long-term care facilities.
Free Attorney Consultation for Rockville Nursing Home Abuse
Sometimes, when it comes time to file a lawsuit against a nursing home in Rockville and the surrounding area, you might not know where to start and feel a bit overwhelmed. Contact Senior Justice Law Firm; we would be happy to guide you through the process. It can be extremely difficult to deal with a claim after the recent death or injury of someone you love, so let us simplify the process for you and help you receive the compensation and justice you deserve.
The focus of our firm is elder abuse law, so we are uniquely qualified to deal with nursing home neglect cases. Our resources and experience enable us to hold these facilities accountable for their actions and secure you the compensation that you are entitled to. Reaching out to discuss your situation with us is completely free, and we'll speak about the specific evidence of your case and other details of your situation.
Let Our Rockville Nursing Home Abuse Lawyer Guide You on Your Journey to Justice
You can contact our law firm by using our chat feature, or by submitting your information below. We are also available by phone at 202-899-3111.
Rockville Nursing Home Neglect Lawyer