Narrowly Focused Nursing Home Abuse Attorneys Serving St. Pete
We Are

Your

St. Pete Nursing Home Negligence Lawyers
Senior Justice Law Firm represents nursing home negligence victims in St. Petersburg, Clearwater, Pinellas County, Tampa and all of Florida.
Elder abuse is our firm focus and we specialize in these kinds of cases. This is all we do. Let our decades of experience handling neglect cases against Florida nursing homes and assisted living facilities guide you on your journey to justice.
Call us now to speak with a St. Petersburg nursing home abuse attorney for your free case consultation:
813-616-5999
---
Nicknamed "The Sunshine City," St. Petersburg not only has beautiful beaches and a vibrant arts scene, but also holds a Guinness World Record for most consecutive days of sunshine. The climate and relatively low cost of living of this city located south of Tampa have made it a popular retirement destination; the city currently has a senior population of approximately 17.7% according to the United States Census. With a population of approximately 260,000 people, St Petersburg is the fifth most populated city in Florida, with a median age of 44.8.
St. Petersburg Nursing Home Abuse & Neglect Lawyers
How can you diagnose nursing home negligence? Look for the common red flag injuries: bed sores, falls, infection, weight loss or rapid decline. These injuries can prove fatal in elderly residents, and they deserve immediate investigation by the appropriate State of Florida agencies and a St. Pete nursing home abuse lawyer.
St. Pete Nursing Home Neglect is More Common Than You'd Think
Unfortunately, nursing home abuse in St. Petersburg is not uncommon. For example, take the case of Ruth Jones, a 77-year old woman who was a resident at Laurellwood Nursing Center in St. Petersburg. Ruth's daughter actually volunteered at this St. Pete nursing home. Ms. Jones suffered from Alzheimer's and required pain medication. In 2018, Ms. Jones' daughter became ill and for a time, was unable to continue her volunteering efforts at Laurellwood Nursing Center. When she returned, other residents informed her that her mother had been crying all day and shouting for help at night. Later, Ms. Jones' daughter found that her mother's pain medication had been discontinued without her knowledge.
Laurellwood Nursing Center then allegedly pressed Ms. Jones' daughter to find another doctor that could prescribe new pain medication. This resulted in a harrowing trip to another facility which ultimately did not have space to accommodate Ms. Jones. That facility recommended Ms. Jones be taken to a hospital emergency room where a bed sore was discovered. Ms. Jones eventually returned to Laurellwood Nursing Center, but moved to another facility two months later. Ms. Jones' daughter learned that Laurellwood had run out of her mother's pain medication a week before her discharge, but had not informed anyone of this shortage.
Nursing Home Negligence inside Pinellas County Facilities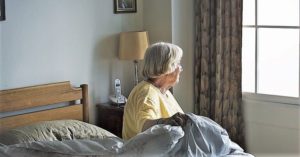 An even more egregious case occurred at Concordia Manor in St. Petersburg, where Purcell Wilson died allegedly as a result of medical neglect. Mr. Wilson was required to be fed via a tube in his stomach and was found unresponsive an hour after his feeding. The staff at Concordia Manor started CPR, but when emergency medics arrived, they found that the Concordia Manor staff had not cleared Mr. Wilson's airway prior to commencing CPR. They eventually suctioned out three cups of fluid from his lungs. Mr. Wilson died as a result; it was later found that he was not in the proper position when fed, consequently aspirated the fluid which resulted in a fatal heart attack.
At Bay Point Nursing Pavilion in St. Petersburg, Sheila Smith was a 400lb patient who required two staff members to move her from her bed to a wheelchair. One day, allegedly, one staff member attempted to move Ms. Smith on her own, which resulted in Ms. Smith falling from the Hoyer lift, breaking her back, causing her lung to collapse, and causing Ms. Smith to lose a large volume of blood. Ms. Smith refused a blood transfusion on religious grounds and died a week later.
Although regulatory agencies such as the Agency for Health Care Administration (AHCA) are responsible for monitoring nursing facilities like the ones listed above, AHCA warnings have been found to be inadequate to ensure the safety of Florida nursing home residents. As the cases above illustrate, diligence on the part of residents and their families are critical to prevent nursing home negligence and abuse. If you suspect you or a loved one is experiencing nursing home neglect or abuse, please contact us. We can help ensure that you or your loved one receives that care that you deserve.
Demand Senior Justice Law Firm!
Our lawyers can help you achieve justice following an injury or wrongful death inside a St. Pete nursing home or assisted living facility. Our firm focus is on elder abuse cases and we handle lawsuits against negligent nursing homes across the state.
Learn more about our Florida nursing home abuse law firm or call us now at 813-616-5999.

St. Petersburg Area Nursing Homes
The following is a sample list of nursing homes in the St. Petersburg area. If you or a loved one is a resident at one of these facilities and require legal counsel and assistance, please feel free to contact us.
Name
Street Address
Street City
ABBEY REHABILITATION AND NURSING CENTER
7101 DR MARTIN LUTHER KING JR ST N
SAINT PETERSBURG
ADVANCED CARE CENTER
401 FAIRWOOD AVE
CLEARWATER
ALHAMBRA HEALTH AND REHABILITATION CENTER
7501 38TH AVE N
SAINT PETERSBURG
ALPINE HEALTH AND REHABILITATION CENTER
3456 21ST AVE S
SAINT PETERSBURG
APOLLO HEALTH AND REHABILITATION CENTER
1000 24TH ST N
SAINT PETERSBURG
BAY POINTE NURSING PAVILION
4201 31ST ST S
SAINT PETERSBURG
BAYSHORE POINTE NURSING AND REHAB CENTER
3117 W GANDY BLVD
TAMPA
BAYSIDE CARE CENTER
811 JACKSON ST N
SAINT PETERSBURG
BAYWOOD CARE CENTER
2000 17TH AVE S
SAINT PETERSBURG
BOCA CIEGA CENTER
1414 59TH ST S
GULFPORT
BON SECOURS MARIA MANOR NURSING CARE CENTER
10300 4TH ST N
SAINT PETERSBURG
CANTERBURY TOWERS INC
3501 BAYSHORE BLVD
TAMPA
CARE CENTER AT PINELLAS PARK, THE
8701 49TH ST N
PINELLAS PARK
CARRINGTON PLACE OF ST PETE
10501 ROOSEVELT BLVD N
SAINT PETERSBURG
CONCORDIA MANOR
321 13TH AVE N
SAINT PETERSBURG
CONSULATE HEALTH CARE OF ST PETERSBURG
9393 PARK BLVD
SEMINOLE
EAGLE LAKE NURSING AND REHAB CARE CENTER
1100 66TH ST N
ST PETERSBURG
EAST BAY REHABILITATION CENTER
4470 E BAY DR
CLEARWATER
EGRET COVE CENTER
550 62ND ST S
SAINT PETERSBURG
FREEDOM SQUARE REHABILITATION & NURSING SERVICES
10801 JOHNSON BLVD
SEMINOLE
GANDY CROSSING CARE CENTER
4610 S MANHATTAN AVE
TAMPA
GATEWAY CARE CENTER
8600 US HWY 19 N
PINELLAS PARK
GOLFVIEW HEALTHCARE CENTER
3636 10TH AVE N
SAINT PETERSBURG
GULF SHORE CARE CENTER
6767 86TH AVE N
PINELLAS PARK
GULFPORT REHABILITATION CENTER
1430 PASADENA AVE S
SOUTH PASADENA
HARBOURWOOD CARE CENTER
549 SKY HARBOR DR
CLEARWATER
BLDG 31
HEALTH AND REHABILITATION CENTRE AT DOLPHINS VIEW
1820 SHORE DR S
SOUTH PASADENA
JACARANDA MANOR
4250 66TH ST N
SAINT PETERSBURG
KR AT COLLEGE HARBOR
4600 54TH AVE S
SAINT PETERSBURG
LARGO HEALTH AND REHABILITATION CENTER
9035 BRYAN DAIRY RD
LARGO
LAURELLWOOD CARE CENTER
3127 57TH AVE N
SAINT PETERSBURG
LEXINGTON HEALTH AND REHABILITATION CENTER
6300 46TH AVE N
SAINT PETERSBURG
MARION AND BERNARD L SAMSON NURSING CENTER
255 59TH ST N
SAINT PETERSBURG
MASONIC HOME OF FLORIDA
3201 1ST ST NE
ST PETERSBURG
NORTH REHABILITATION CENTER
1301 16TH ST N
SAINT PETERSBURG
OAK MANOR HEALTHCARE & REHABILITATION CENTER
3500 OAK MANOR LANE
LARGO
PALM GARDEN OF LARGO
10500 STARKEY RD
LARGO
PALM GARDEN OF PINELLAS
200 16TH AVE SE
LARGO
PINELLAS POINT NURSING AND REHAB CENTER
5601 31ST ST S
SAINT PETERSBURG
SABAL PALMS HEALTH CARE CENTER
499 ALTERNATE KEENE RD NE
LARGO
SEMINOLE PAVILION REHABILITATION & NURSING SERVICES
10800 TEMPLE TERRACE
SEMINOLE
SHORE ACRES CARE CENTER
4500 INDIANAPOLIS ST NE
SAINT PETERSBURG
SOUTH HERITAGE HEALTH & REHABILITATION CENTER
718 LAKEVIEW AVE S
SAINT PETERSBURG
SPRINGS AT BOCA CIEGA BAY
1255 PASADENA AVE S, SUITE C
SOUTH PASADENA
ST PETERSBURG NURSING & REHABILITATION
521 ATWOOD AVE N
ST PETERSBURG
TIERRA PINES CENTER
7380 ULMERTON RD
LARGO
WESTMINSTER PALMS
830 NORTH SHORE DR NE
SAINT PETERSBURG
WESTMINSTER SUNCOAST
1095 PINELLAS POINT DR S
SAINT PETERSBURG
WRIGHTS HEALTHCARE AND REHABILITATION CENTER
11300 110TH AVE N
SEMINOLE
Speak with a St. Petersburg Nursing Home Abuse Attorney Now
Call, email or chat with us now to arrange your free St. Petersburg nursing home abuse lawsuit evaluation. Our compassionate and experienced attorneys are here to help your family in your time of need. Because we only practice elder abuse law, our unique experience in this legal niche can make the difference in your family's case.
Even if you are unsure, speak with Senior Justice Law Firm to learn if you have a case. The consultation is free and we never require any out of pocket payment. We only get paid if you win your case.
Live chat with us now or call us at 813-616-5999.