Reading's Nursing Home Abuse Law Firm: Senior Justice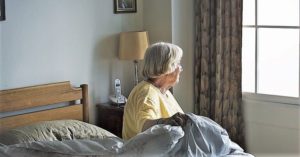 Located in Berks County, Reading PA has a population of almost 100,000 residents. 'The Pretzel City' is about an hour and a half from Philadelphia, and is surrounded by Kenhorst, Shillington, Wyomissing, Stony Creek Mills and Sinking Spring.
The Reading, PA metropolitan area is home to 30 nursing homes and more than 50 assisted living facilities. Most of these facilities operate in accordance with Pennsylvania's stringent regulations and laws on long term care facilities. However, when a nursing home or assisted living facility (ALF) neglects a resident resulting in injury or death, our Reading nursing home abuse lawyers can help. Instances of elder abuse and neglect can result in a nursing home lawsuit for poor care.
Cases Against Negligent Nursing Homes & A.L.F.'s are the Focus of our Law Firm
Free Pennsylvania Nursing Home Case Consultation
Call our Reading nursing home lawyers today for your free consultation at:
(215) 399-9200
What Constitutes Nursing Home Neglect in Reading, PA?
The following injuries strongly suggest negligence on the part of the assisted living facility, personal care home or nursing home.
How Much Does it Cost to Pursue a Pennsylvania Elder Abuse Case?
Fortunately, our nursing home lawyer in Reading, PA charges no up front fees or costs. We only get paid if you receive a settlement or verdict in your favor. If we decide not to take on your case, or, if we lose your case, you do not owe our firm anything.
How Do I Retain a Reading PA Nursing Home Abuse Attorney?
First, we need to speak with you about the viability of your claim. Call or chat with us now and share the facts involving your loved one's injury inside a Berks County facility. From there, if we believe we can help you with your case, we will sign a contract which allows our legal team to gather your family member's records and have them reviewed by an expert. We then proceed against the at fault facility. Most cases settle without a trial, however, our legal team is ready, willing and able to take your matter before a jury if need be.
Let our narrow focus on this practice area help you on your journey to justice. Call us now to speak with a lawyer about your potential lawsuit against a Reading PA nursing home or assisted living facility.
Call our Reading nursing home lawyers today for your free consultation at:
(215) 399-9200
Reading, PA Nursing Homes
SPRUCE MANOR NURSING & REHABILITATION CENTER

220 S. FOURTH AVENUE

WEST READING, PA 19611

(610) 374-5175

MANORCARE HEALTH SERVICES-WEST READING NORTH

425 BUTTONWOOD STREET

WEST READING, PA 19611

(610) 373-5166

WYOMISSING HEALTH AND REHABILITATION CENTER

1000 EAST WYOMISSING BLVD

READING, PA 19611

(610) 376-3991

MIFFLIN CENTER

500 EAST PHILADELPHIA AVENUE

SHILLINGTON, PA 19607

(610) 777-7841

HIGHLANDS AT WYOMISSING

2000 CAMBRIDGE AVENUE

WYOMISSING, PA 19610

(610) 775-2300

MANORCARE HEALTH SERVICES-LAURELDALE

2125 ELIZABETH AVENUE

LAURELDALE, PA 19605

(610) 921-9292

TRANSITIONAL SUB-ACUTE UNIT

2802 PAPERMILL ROAD

WYOMISSING, PA 19610

(484) 388-2721

MANORCARE HEALTH SERVICES-SINKING SPRING

3000 WINDMILL ROAD

SINKING SPRING, PA 19608

(610) 670-2100

FAIRLANE GARDENS NURSING AND REHAB AT READING

21 FAIRLANE ROAD

READING, PA 19606

(610) 779-8522

BERKSHIRE CENTER

5501 PERKIOMEN AVENUE

READING, PA 19606

(610) 779-0600

BERKS HEIM NURSING & REHABILITATION

1011 BERKS ROAD

LEESPORT, PA 19533

(610) 376-4841

PHOEBE BERKS HEALTH CARE CENTE

1 HEIDELBERG DRIVE

WERNERSVILLE, PA 19565

(610) 678-4002

ZERBE SISTERS NURSING CENTER,

2499 ZERBE ROAD

NARVON, PA 17555

(717) 445-4551

GARDENS AT STEVENS, THE

400 LANCASTER AVENUE

STEVENS, PA 17578

(717) 336-3878

KUTZTOWN MANOR

120 TREXLER AVENUE

KUTZTOWN, PA 19530

(610) 683-6220

KADIMA REHABILITATION & NURSING AT POTTSTOWN

3031 CHESTNUT HILL ROAD

POTTSTOWN, PA 19464

(610) 469-6228

LAUREL CENTER

125 HOLLY ROAD

HAMBURG, PA 19526

(610) 562-2284

MANORCARE HEALTH SERVICES-POTTSTOWN

724 NORTH CHARLOTTE ST

POTTSTOWN, PA 19464

(610) 323-1837

LUTHERAN HOME AT TOPTON, THE

ONE SOUTH HOME AVENUE

TOPTON, PA 19562

(610) 682-1400

EPHRATA MANOR

99 BETHANY ROAD

EPHRATA, PA 17522

(717) 738-4940
Speak With Our Reading Elder Abuse Attorneys Now
Questions on whether you have a potential Reading elder abuse claim? Speak with an experienced Reading nursing home abuse attorney now. Call our Philadelphia nursing home lawyer at (215) 399-9200 for your free case consultation.
Our legal team is here to compassionately assist you through this trying chapter of your life. Demand answers. Demand Senior Justice. We can help you and your family pick up the pieces after a loved one is injured or killed inside a facility.