Our Attorneys Understand Syracuse Nursing Home Abuse & Neglect Cases
Let our narrowly focused team of nursing home abuse attorneys help you on your case against a Syracuse, NY facility. Get a free Syracuse nursing home neglect attorney consultation right now:
585-673-1200
When a Syracuse Nursing Home Fails You, the Laws in New York Empower You to File an Injury or Wrongful Death Claim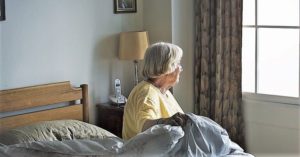 As our parents age, there may come a time when a tough decision must be made regarding their future care. Syracuse's wide array of nursing homes and assisted living facilities are a natural choice for those who cannot provide private, in-home care for their loved ones. At these facilities, it's natural to expect around-the-clock access to medical care and that your loved ones' needs will be promptly addressed.
In Syracuse, there are approximately 7 nursing homes and assisted living facilities in the city itself, with an additional 37 nursing homes and assisted living facilities in Onondaga County.
Syracuse has a population of approximately 145,000 according to the 2010 census; but that number balloons to 662,000 when the entire metropolitan area is taken into account. It is no surprise, given the beauty of Syracuse – approximately 27% of Syracuse is covered in trees and its main water source is Skaneateles Lake, one of the cleanest lakes in the country – that 12% of that population aged 65 or older decides to stay and age in Syracuse. It is this rapidly growing demographic that resides in Syracuse nursing homes, assisted living and memory care facilities.
What to do if you Suspect Nursing Home Neglect in Syracuse
Most of these facilities take care of the residents they house. However, when a Syracuse nursing home or A.L.F. neglects its residents, the result is usually an Onondaga County nursing home negligence lawsuit. Our attorneys focus on these kinds of cases and we are here to help.
If you suspect elder abuse in Syracuse, report it immediately. Next, call our compassionate and dedicated nursing home abuse law firm to allow us to begin investigating your potential Syracuse nursing home negligence lawsuit.
Let Senior Justice Law Firm be your Syracuse Nursing Home Abuse Attorneys
Unlike car accident firms, our law firm's focus is on cases involving neglect and abuse inside nursing homes and assisted living facilities.
We handle cases throughout New York state. Meet with us in our Rochester office, or we can come to you.
We always provide free case consultations and we never charge any up front attorneys fees or costs.
We only get paid if you win your case and recover money in your Syracuse nursing home claim.
We care deeply about what we do, and we are very selective on which New York nursing home negligence lawsuits we accept. If we take your case, we work tireless on achieving justice for you and your family.
Free Syracuse Nursing Home Attorney Case Evaluation
Call us now to get the conversation started. Speak with an attorney today about your Syracuse nursing home negligence lawsuit, by calling us at 585-673-1200.
More on Syracuse Nursing Home Abuse Claims
What happens when the nursing home or assisted living facility you've placed your loved one in doesn't seem to be providing the care you expect? A private room in a Syracuse nursing home costs an average of $11,253 per month. This isn't a small sum, and the attorneys at Senior Justice Law Firm understand that you expect around-the-clock, prompt medical care for such a monthly fee. If the nursing home you've placed a loved one in isn't providing the care you expect, what can you do?
First, you should carefully document suspected signs of neglect, including taking photographs of unexplained bruises and injuries and untreated bed sores. Nursing homes are required to treat their residents with dignity; thus, signs on walls or beds regarding a patient's illness or health care should not be posted. A regular pattern of never answering call bells, failing to promptly change patients' diapers, or to regularly bathe them are also signs of nursing home neglect.
It is also important to monitor your loved one's emotional and mental health as well. Neglect may not be obvious, but withdrawal of a loved one's emotions, or a drastic change in personality may be a sign of neglect or abuse.
Next, you can report the suspected abuse or neglect to the New York Department of Health. However, this does not guarantee that your loved one will be protected, nor that the issues will be adequately and promptly addressed. Often, the Department of Health will conduct an inspection of a nursing home and cite them for violations. Sometimes, these facilities are fined; but often, no other action is taken.
Thus, if you are seeking prompt action for your loved one, or if you believe a nursing home in Syracuse caused your loved one's death, legal action may be your only available course of action. At Senior Justice Law Firm, we have a team of attorneys experienced in pursuing legal action against nursing homes in the Syracuse area and will act with the speed necessary to ensure that your loved one is treated with dignity while residing at a nursing home.
Syracuse Bed Sore Attorneys
Bed sores and pressure ulcers are the most common Syracuse nursing home abuse injury we see. Our Syracuse bed sore attorneys can help your family in the wake of a wound developing on your loved one.
Bed sores are preventable areas of skin deterioration. They are inexcusable. Almost all bed sores can be prevented by turning and repositioning a chair bound or bed bound patient. Bed sores are also called pressure ulcers.
If your loved one developed a pressure ulcer, call the Syracuse bed sore attorneys at Senior Justice Law Firm today.
Syracuse, NY Nursing Home Abuse and Neglect News
On December 11, 2018, Syracuse.com reported that Bishop Rehabilitation Center and Nursing Center would pay the 532 residents that lived in its facility approximately $560 each, under a settlement agreement. A class action suit was filed against the facility, formerly knowns as James Square, alleging that "short staffing at the facility harmed residents, some of whom were left lying in their own feces and urine for hours."
Another July 11, 2018 investigation stated that Onondaga Center for Rehabilitation and Nursing in Manlius, a town located near Syracuse, was fined $22,000 by New York state. A New York Department of Health found that the facility was so short staffed that residents often did not get fed or their medication administered at the proper times, if at all. During the day, only 3 to 4 staff members were expected to monitor and care for 35 to 40 residents, with the number of staff members reduced to one or two at night.
Last year, a report analyzing the profit margins of nursing homes in the Syracuse area, and finding that nursing homes that returned the most profit often provided the worst level of care. Many of the facilities were rated with 1- or 2-stars out of 5-stars.
Syracuse NY Nursing Homes
The following is a list of nursing homes in Onondaga County, according to the New York Department of Health. If a loved one is currently or was a resident at any one of these nursing homes and experienced an inadequate level of care, please contact us regarding your legal options.
| | | |
| --- | --- | --- |
| Name | Facility Type | City |
| Bishop Rehabilitiation and Nursing Center | Nursing Home | Syracuse |
| Central Park Rehabilitation and Nursing Center | Nursing Home | Syracuse |
| Elderwood at Liverpool | Nursing Home | Liverpool |
| Iroquois Nursing Home Inc. | Nursing Home | Jamesville |
| Jewish Home of Central New York | Nursing Home | Syracuse |
| Loretto Health and Rehabilitation Center | Nursing Home | Syracuse |
| Nottingham RCHF | Nursing Home | Jamesville |
| Onondaga Center for Rehabilitation and Nursing | Nursing Home | Minoa |
| St. Camillus Residential Health Care Facility | Nursing Home | Syracuse |
| Sunnyside Care Center | Nursing Home | East Syracuse |
| Syracuse Home Association | Nursing Home | Baldwinsville |
| The Cottages at Garden Cove, A Skilled Nursing Community | Nursing Home | Cicero |
| Upstate University Hospital at Community General | Nursing Home | Syracuse |
| Van Duyn Center for Rehabilitation and Nursing | Nursing Home | Syracuse |
Speak with a Syracuse Nursing Home Abuse Attorney Now, For Free
Our New York nursing home abuse attorneys can help your family get justice after a fall, pressure sore, nursing mistake or wrongful death.
Call us now for a free case consultation: 585-673-1200