Background Information on Glenville Center
Glenville Center is a for-profit nursing home which is located at 111 Fairground Road in Glenville, West Virginia. This 65-bed facility is owned by Sunbridge Care Enterprises, LLC. and Genesis Healthcare, Inc. Glenville Center is known also by the legal business name of Sunbridge Glenville Health Care, LLC.
At the time of this post, the facility is rated one out of five stars by Medicare. This low rating is considered "much below average," and is due to Glenville Center's results on past health inspections and staffing reports. According to reports submitted by the facility to Medicare, the total number of nurse staff hours per day per resident (meaning how much time a resident is cared for by nurses, CNAs, etc., per day) is two hours and 53 minutes at Glenville Center. This total is almost an hour less than the average time spent with residents by nurse staff across the state of West Virginia: three hours and 47 minutes.
Furthermore, residents only receive care by Registered Nurses (RNs) for approximately 11 minutes a day during the weekends. Glenville Center has an RN turnover rate of 71.4% (the average RN turnover rate in WV being 44.6%. This means that Glenville Center loses and has to re-hire 71.4% of their RN staff every year. Low staff turnover rates at nursing homes are preferred as staff typically have more time to learn residents' needs and behaviors. Low staff turnover rates also may lead to residents becoming familiar with the staff and feeling comfortable in the facility.
Numerous studies have shown that understaffed nursing homes cause more injuries than adequately staffed facilities.
Free consultation: Call Senior Justice Law Firm now at 304-915-2255
Current Lawsuits Against Glenville Center for Nursing Home Abuse and Neglect
There are no pending lawsuits against Glenville Center for nursing home negligence.
Deficiencies at Glenville Center for Resident Care Violations
June 23rd, 2021, Inspection at Glenville Center
During an inspection at Glenville Center, inspectors noticed that one of the residents had an injury to his toes on one foot. Inspectors interviewed staff members and reviewed the resident's records to determine what had caused the injury. Staff were unsure as to how the resident got injured and there were no notes in the records about the injury. Inspectors were unable to inquire about the injury to the resident, as he was non-verbal. The resident was wheelchair bound due to spina bifida, a previous traumatic brain injury (TBI), and paralysis. Inspectors determined that the resident would not have been able to cause the injury to himself due to his inability to move. Consequently, it was found that Glenville Center both failed to prevent a resident from suffering from abuse and/or neglect and failed to timely report the abuse and/or neglect to the proper authorities.
April 24th, 2019, Inspection at Glenville Center
This inspection at Glenville Center concluded that staff had failed to provide accurate assessments of residents' care needs. While interviewing a resident in the nursing home, inspectors were told that her teeth had been hurting her for a long period of time. Inspectors were able to see that the resident's bottom row of teeth were discolored and some were chipped. When inspectors interviewed the CNA responsible for the resident's oral care, the CNA stated that she had not reported the tooth pain or chipped/broken teeth to anyone.
Free Case Consultation
If your family member was wrongfully injured in a long term care facility, our West Virginia nursing home abuse attorneys are here to help.
Attorneys Ryan Duty and Avery Adcock can help your family get justice after a preventable injury. Senior Justice Law Firm narrowly focuses on elder abuse cases against nursing homes and assisted living facilities.
Bed sores, broken bones, and wrongful death are inexcusable in vulnerable residents.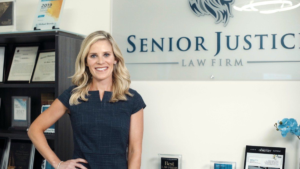 If you suspect neglect, do not hesitate to call Senior Justice Law Firm today for a free consultation and to learn your rights under West Virginia law.
Free consultation: Call Senior Justice Law Firm now at 304-915-2255
« Previous Post
Next Post »