Background Information on Villa Maria Nursing Center
Villa Maria Nursing Center is a 212-bed nursing facility in Miami-Dade County, Florida. It can be found at 1050 NE 125th Street in North Miami. Villa Maria Nursing Center, also known as Villa Maria Nursing & Rehabilitation Center, is owned by Catholic Health Services, Inc. and Archdiocese of Miami, Inc. At the time of this post, Villa Maria Nursing Center has received an overall rating of two out of five stars by Medicare. This "below average" rating is partly attributed to the facility's one out of five star rating in the subsection of health inspections.
Villa Maria Nursing Center received a federal fine in 2020 of $24,700. Facilities receive federal fines when they get serious health and safety citations during inspections. Furthermore, Villa Maria has been sued in the past for allegations of abuse and neglect.
Free Consultation / Consulta gratis: 305-780-5166
Lawsuits Against Villa Maria Nursing Center for Nursing Home Abuse and Neglect Allegations
The following lawsuits have been filed against Villa Maria Nursing Center:
Claude, Marie Colette E/O vs. Villa Maria Nursing Center
Allegations: The personal representative of Ms. Claude's estate, Ms. Dominique Claude, sued Villa Maria Nursing Center for nursing home negligence. During Ms. Claude's residency at Villa Maria, she suffered from the development and deterioration of respiratory failure. Additionally, staff at Villa Maria failed to timely transport Ms. Claude to the hospital for medical treatment. As a result of these actions, Ms. Claude passed away.
Ringi, Grace E/O vs. Villa Maria Nursing Center
Allegations: Linda Ringi, Ms. Grace Ringi's daughter and personal representative, filed a lawsuit against Villa Maria Nursing Center after her mother's untimely death. While her mother was a resident in Villa Maria, she developed bed sores. Staff at the nursing home failed to provide adequate wound care, which resulted in the bedsores deteriorating and becoming infected. Ms. Ringi was hospitalized for her injuries, but ultimately passed away.
Daniels, Jacqui vs. Villa Maria Nursing Center
Allegations: Ms. Daniels sued Villa Maria Nursing Center following her residency there. Ms. Daniels suffered a fall while walking to the bathroom. There were aides nearby her prior to and during the fall that did nothing to prevent or mitigate her fall. She had originally been admitted to Villa Maria for rehabilitation following hip replacement surgery. When she fell, she re-injured the same hip she had recent surgery on. Due to this, Ms. Daniels had to undergo another surgery to repair the hip.
Deficiencies at Villa Maria Nursing Center for Resident Care Violations
December 1st, 2022, Inspection at Villa Maria Nursing Center
An inspection at the facility found that staff failed to adhere to professional standards and facility policy regarding the care of residents' midline catheters. Staff failed to change the dressings on residents' midline catheters as frequently as needed. This practice is to ensure that bacteria does not get into the catheters and cause infections.
April 25th, 2019, Inspection at Villa Maria Nursing Center
During an inspection at Villa Maria, surveyors found an unsecure, free standing oxygen tank in a resident's room near the door. This was cited as a potential safety concern due to the tank not being properly secured.
Free Case Consultation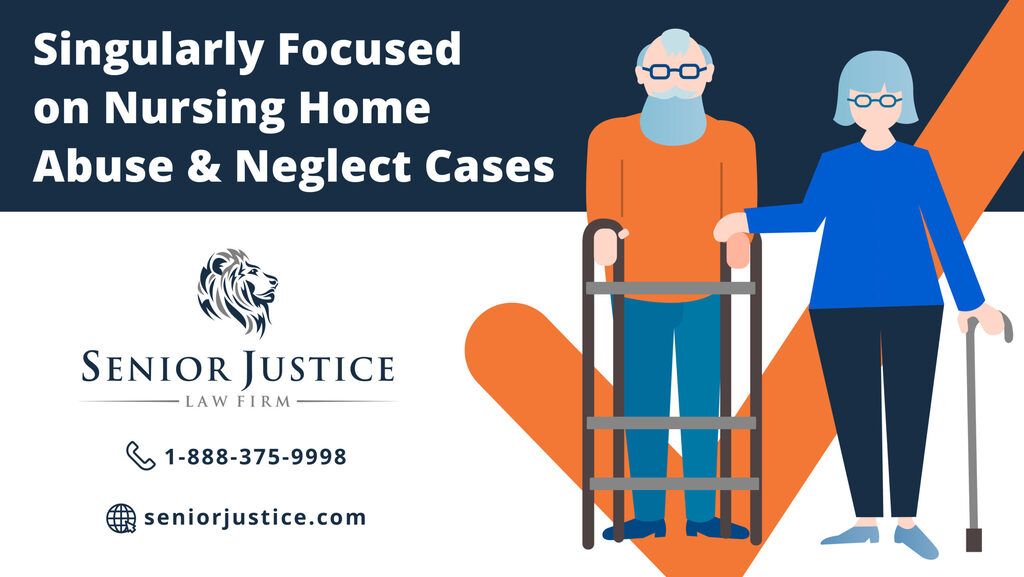 If your loved one was injured or died inside a Florida healthcare facility, contact our Miami nursing home abuse attorneys today.
At Senior Justice Law Firm, we only handle cases against nursing homes and assisted living facilities. This is our firm focus. Let our experienced and narrowly focused attorneys help your family get justice.
¿Hablas español? Llame a nuestros abogados de abuso en hogares de ancianos de Miami hoy. Nuestro personal de habla hispana está aquí para ayudar.
Free Consultation / Consulta gratis: 305-780-5166
Disclaimer

*The above does not mean your loved one would be in harm at this facility. Each facility gets inspected often. Almost all facilities have deficiencies. Many face civil lawsuits. You should not make a facility placement decision based solely on the above information. Each case is different. Prior results do not guarantee a similar outcome or indicate an expected outcome on your particular case. The above prior lawsuit information is for informational purposes only and does not constitute legal advice. The information is not provided in the course of an attorney-client relationship and is not intended to substitute for legal advice from an attorney. This individual case information above is publicly filed information gathered from the publicly filed complaint. This information and these cases are not the work of this law firm. The inspection results are provided from public government agency surveys. The state Department of Health conducts a survey of all nursing home facilities at least once every 15 months. The deficiencies listed on this page may have been corrected after the date of the inspection and date of publishing this material. Citations, ratings and deficiencies are current as of the date of this post and will change later on. The inspection findings published are not complete. You may find the most up to date information at medicare.gov. This material is not endorsed by the facility or by any governmental agency. Speak with an attorney immediately if you believe you have a viable case against a nursing home, assisted living facility or medical facility.
« Previous Post
Next Post »