Choosing the right facility for a loved one can be a daunting task. In order to understand your placement options, it is important to understand the different levels of long-term care.
Nursing Homes vs. Rehabs
Nursing homes, also known as skilled nursing facilities, provide 24/7 nursing care and supervision to residents. This is the highest level long-term care facility available to patients. Many nursing homes have the word 'rehab' in their name. Generally, most nursing homes have two separate wings; long-term care and short-term care (rehab). Long-term care is for residents who do not plan on returning home. Short-term care, or rehab, is for residents who are temporarily recovering from an illness or surgery that plan on going home eventually.
Assisted Living vs. Memory Care
Assisted living facilities, also known as ALF's, are a step below a nursing home in terms of care. ALF's offer a private room, meals, help with medications and varying levels of supervision. Recently, there has been a proliferation of 'memory care' ALF's, focusing on marketing towards residents with dementia and Alzheimer's. These ALF memory care units offer more care and supervision than normal assisted living. Many memory care ALF units blur the lines between nursing home care and ALF care.
Choosing the Right Facility
In order to determine which facility is right for your loved one, get the right care team in place. Be wary of aggressive facility marketers trying to sell you on admitting your loved one. Instead, speak with an outside, unaffiliated doctor and a geriatric care manager who has no relation to any facility. Be sure to visit each potential facility. Inspect the actual resident rooms and not just the fancy lobby. Interview the caretakers responsible for the day to day supervision of your loved one, and not just the managing director of nursing. If you do not get a good vibe from the caretakers, look elsewhere.
Be Vigilant in Spotting Neglect
Sadly, not everything goes to plan inside long-term care facilities. Avoidable deaths and injuries are a daily reality in many negligent nursing homes and ALF's. If you suspect neglect inside a Florida facility, report the incident to DCF by calling the elder abuse hotline at 1-800-96-ABUSE. If you suspect neglect, contact our elder abuse law firm today for your free consultation.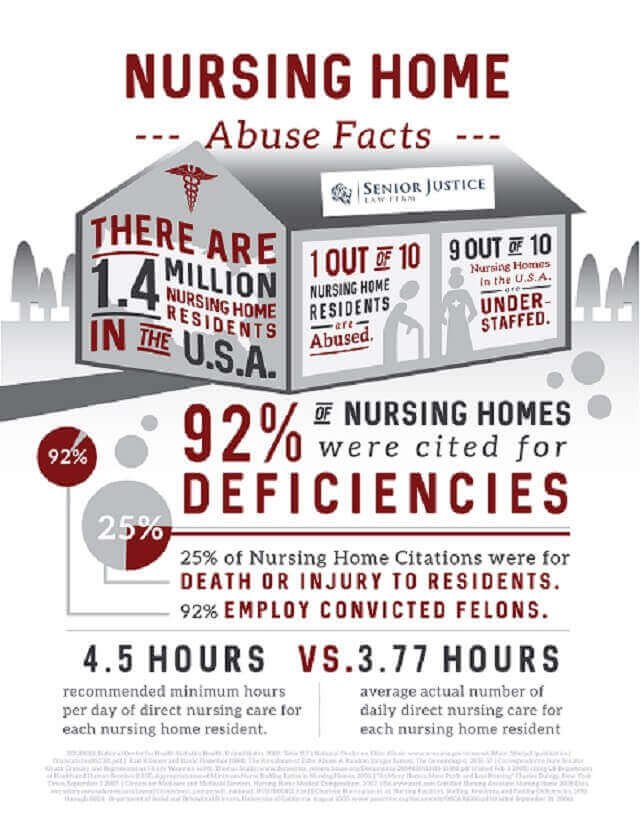 « Previous Post
Next Post »